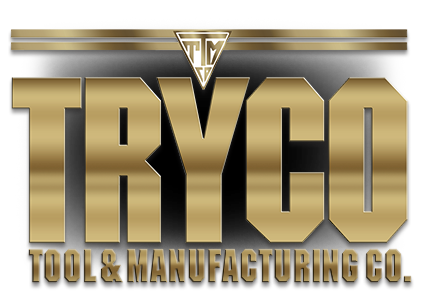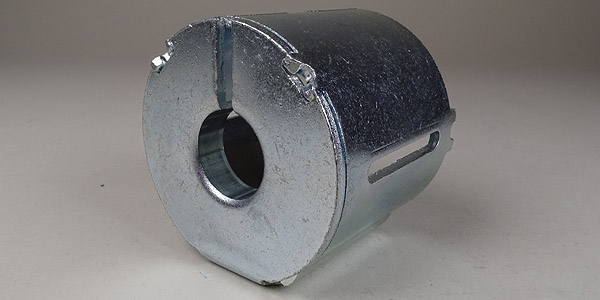 COMPLEX
PROGRESSIVE DIES
Tryco has over 50 years of experience in manufacturing an extensive range of complex progressive dies. Our engineers and estimators can help you streamline the production of nearly any complex progressive die for just about any application you can dream up.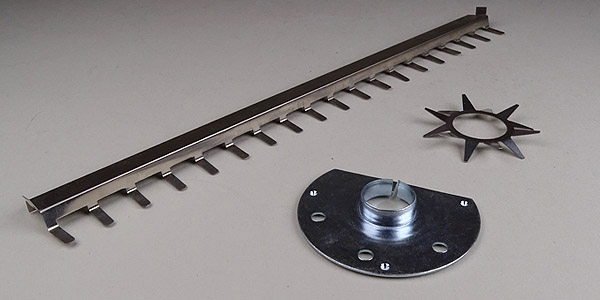 Innovative Tooling Alternatives to Meet Unusual Customer Demands
Manufacturing is a process of problem solving. Sometimes a manufacturing problem can be solved with an off-the-shelf solution. Sometimes it's not that simple. When the complexities of a manufacturing challenge have other stamping houses stumped, we've got the imagination and resourcefulness to continually innovate.
We can accommodate just about any difficult precision metal stamping problem your product and specifications can dream up. And while we never consider any project as routine, you can be sure that when your precision metal stamping requirements are more conventional, we've got the background to deliver your long or medium-run efficiently and smoothly.
Performance Beyond Specification… Exceed Expectations
Performance that exceeds specification; It's a philosophy embedded in the way we conduct our business, in the way we treat our employees and customers, and in the precision metal stampings that we manufacture.
Most importantly, our company culture and commitment afford real rewards for you…
• Rewards that can be measured in the integrity of your achievements
• Rewards that can be measured financially
• Rewards that can be measured in satisfied customers
Cost Saving Technical Advice to Expedite Your Manufacturing Strategy
Tryco's engineers and estimators are at hand to bridge the gap between product and process, and to ensure minimal project lead times. With decades of experience, our staff can simplify the methods of implementing your production. No matter what the die requirements, Tryco designs and builds only Class A tooling. And as an ISO 9001:2008 certified manufacturer, variation from specification is simply not an alternative.

It's not hype. At Tryco, we manufacture more than precision metal stampings. We manufacture success! Send a RFQ today!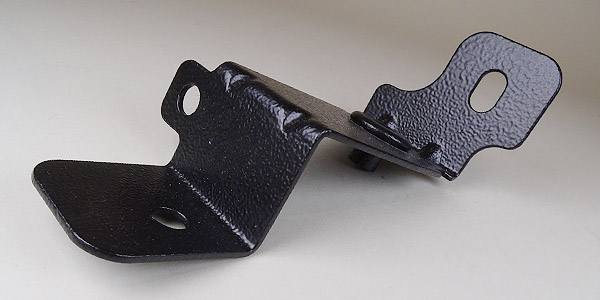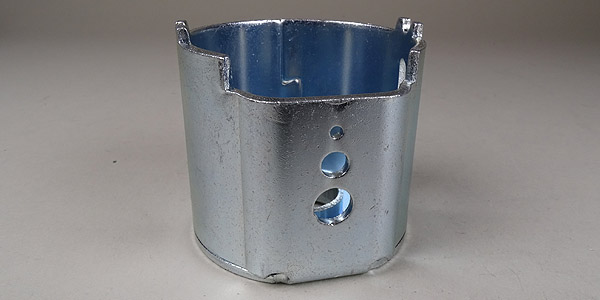 Industries
Electrical Components
Home Appliances
Circuit Breakers
Switches
Valves
Housewares
Autos
Photographic Equipment
Toys
Athletic Goods
Range of Metals
CRS and HRS
Aluminum
Brass
Copper
Nickel
Beryllium Copper
Spring Steel
Phenolics
Products
Home Appliances
Electrical Components
Circuit Breakers
Computers
Switches
Valves
Housewares
Autos
Photographic Equipment
Toys
Athletic Goods
© Copyright Tryco Tool & Mfg., Inc. All rights reserved. 363 S. Jefferson St., Orange, NJ 07050 • 973-674-6868